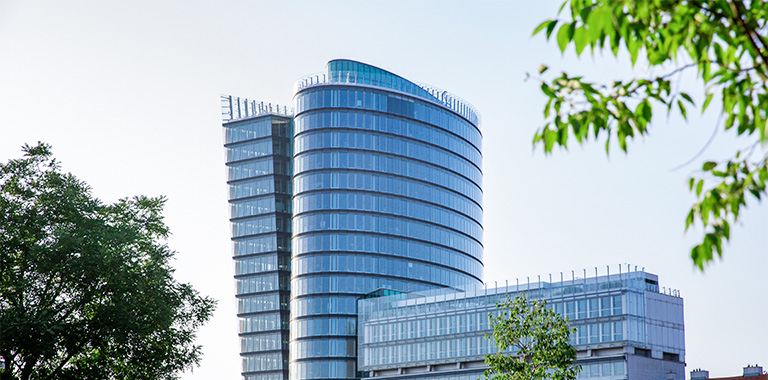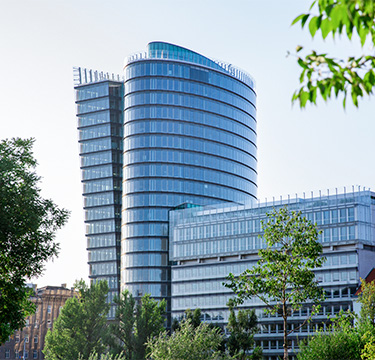 Group & Business
SIGAL UNIQA Group Austria in Albania: 15 years UNIQA, 15 unique years
●
23.03.2022
●
5 minutes reading time
On March 23rd, 2022, the SIGAL UNIQA Group Austria in Albania is celebrating its 15th anniversary by sharing a special success story: As part of the new series "UNIted Tower", we look back at the history and some of the most important milestones.
The Austrian and Albanian relationship always has been a strong one. Austria is also present in Albania in financial and economic terms. Currently, Austrian investments in Albania reach a total of 554 million euros, and continuously growing.     
On top of these investments is the financial and insurance market dominated by UNIQA Insurance Group.   
SIGAL enjoys the merit of bringing the first European strategic investor with an extraordinary potential and over 200 years of experience into the Albanian insurance market. Launching UNIQA into the Albanian insurance market have not only been a guarantee of quality, but also an important indicator for growth and strength of the national insurance market, changing the public opinion regarding insurance companies and substantial contribution to the Albanian economy.   
SIGAL UNIQA Group AUSTRIA's CEO for Albania, Kosovo and North Macedonia, Mr Avni Ponari, about the important role of the company for the insurance market in Albania: 
"We are happy that 15 years ago UNIQA trusted us by investing in the Albanian insurance market through our company SIGAL, and today I can confidently and proudly state that this has been one of my best business decisions. Collaboration with a company like UNIQA Insurance Group is not only a guarantee of success for all of us at SIGAL, but also an added value, a priceless asset for all our customers as well as a very important financial guarantee for our domestic and foreign investors.    
With UNIQA's presence, SIGAL is the leading insurance company in the market with 30% market share even though the number of companies operating in the insurance industry continues to grow.
We lead the Albanian insurance market not only in terms of the market share, but what is most important, we are the leaders in terms of quality of products and services towards our customers and in terms of claims payments and processing in compliance within all respective legislation.   
So far, we have done so much to further develop the Albanian insurance market. Bringing and introducing UNIQA to Albania has given our market another dimension and a European trustworthy guarantee. Now, we are striving to make insurances part of everybody's life and an integral part of the Albanian culture as a necessity for a better and safer life. We are working to strengthen the human dignity and individual independence of our citizens away from the state and its structures. I do believe that it is time to further develop insurance industry as an essential part of our economy". 
Important developments in Albania, thanks to UNIQA
Exhibition of the original armour of Scanderbeg on Albania's 100 anniversary independence  
The original armour of Albania's national hero, Gjergj Kastrioti – Skënderbej (1405-1468), was exhibited in Tirana on 100th Anniversary of the Independence of Albania, for the first time after 500 years.  Thousands of people from Albania and Kosovo visited the Albanian National Museum of History to see closely the personal sword and helmet of their national hero that was brought from Vienna Art History Museum.  
SIGAL UNIQA was the insurer and guarantor of its arrival to Albania. The insurance premium of 250,000 euros with a total coverage of 25 million euros was paid by SIGAL.  
UNIQA Vital Truck Tour  
Under the claim of living better together, SIGAL UNIQA Group AUSTRIA is offering the Vital Truck - a mobile clinic, which is providing free-of-charge medical examinations for citizens mostly in remote areas of Albania and since last year also in Kosovo and North Macedonia where accessibility to health care is difficult.  
UNIQA Insurance Group brought through SIGAL Private Health Insurance a wide range of innovative products and services such as Tele Health or Life Plus.