Brilliant business ideas, promising corporate strategies and innovative products are clear prerequisites for success. But it is only the commitment and conviction of our employees that bring these factors to life. They are the ones who turn concepts into reality. That's why we see our team as the basis for sustainable success.
We look forward to meeting curious, enthusiastic and competent people who want to shape their professional future.
Who is behind the "We"? We are about 21,000 UNIQA employees and exclusive distribution partners serving around 16 million customers in 18 countries. We are people from different countries with different mother tongues, cultural backgrounds and history. We are a dedicated team, united by a common goal: to provide security for our customers, to make their life and that of their families easier.
UNIQA Insurance Group AG (UNIQA Group) is one of the leading insurance groups in its core markets Austria and Central and Eastern Europe (CEE).
Career with UNIQA
Our team as foundation for sustainable success: The engagement of our employees has enabled us to become the company we are now.
We want to shape together and focus on diversity.
UNIQA offers a modern workplace and a wide range of development opportunities. Our training concept includes training on soft-skill topics as well as professional know-how.
Our individual onboarding program optimally prepares our employees for their tasks at UNIQA. Your colleagues and managers are there to support you from the very beginning.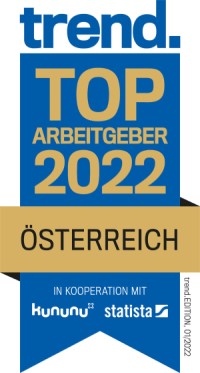 Why UNIQA
Our employees are the focus of UNIQA. Find out what we can offer you
Visit us on social media