IFRS 9/17: Fundamental change in reporting by insurance companies
As of January 1, 2023, two new international accounting standards came into force that fundamentally change the reporting of insurance companies. UNIQA will report in accordance with IFRS 17 and IFRS 9 for the first time as part of its first quarter 2023 results.
New valuation methodology for insurance contracts ...
IFRS 17 introduces a new methodology by which contracts and policies are valued. The key question here is: at what point does an insurance company start generating profits and who contributes to them? Previously, contracts were assessed retrospectively on the basis of income (premiums) and expenses (insurance benefits). In the future, the assessment will be based on the present value of future cash flows. These will be distributed over the periods and economically allocated. This particularly affects life insurance contracts, which can have terms of several decades.
... and changed presentation of sales
Investors will also have to adjust their view of the income statement. Under IFRS 17, gross premiums are no longer reported, but rather so-called insurance revenue. For this purpose, the savings portion of life insurance policies, for example, is deducted. In total, revenue will therefore be lower than the previous gross premiums.
IFRS 9/17 Teach-In on March 7, 2023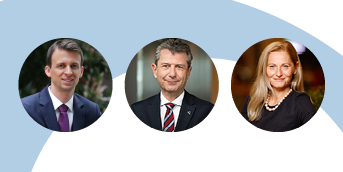 For external observers, the new international accounting standards should make the insurance business much easier to understand than before. For this purpose, the new parameters and key figures have to be established; the UNIQA Teach-In on March 7, 2023 served this purpose.
Strategy and operational business unchanged
The new standards only change the presentation or accounting, not the operational management of the business or its profitability and future potential. UNIQA's Group strategy, dividend policy, capital strength and prudent financing therefore remain unchanged.