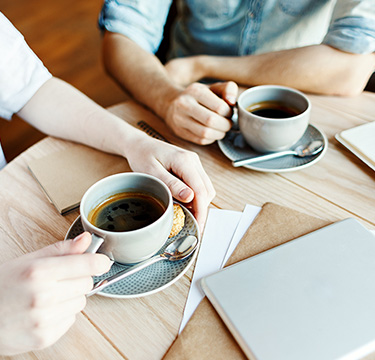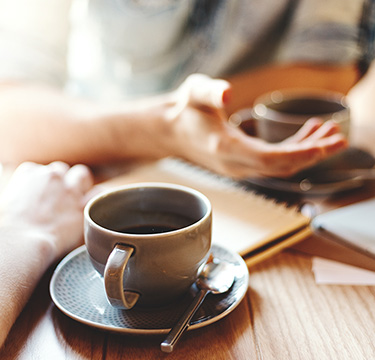 Group & Business
AXA Integration: "There was not much time for coffee"
●
21.10.2021
●
4 minutes reading time
Aleksandra Błasiak and Marcin Majewski both were part of the group of Merger Ambassadors. Twenty colleagues, ten from each company, who acted as integration communication advisors. They provided advice, ideas and became the "faces of the merger".

There are many ways to talk about mergers. Aleksandra Błasiak's story is dominated by figures, systems and costs. It is her personal summary of the process in the context of integration and synergy, abounding in various experiences and visible changes.
For Aleksandra, working at UNIQA was the first job she ever took up. This adventure has been going on for 27 years. Today she feels like a merged child, because she has already gone through two big mergers in her life, and each of them was at a different stage of her professional experience. She has gone through many stages of development. Today, she is involved in integration and synergies and is responsible for the costs team in the merged organization. To her, "the whole merger process was full of so many different changes that you can see them on almost every level".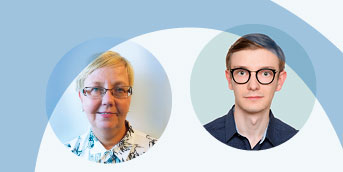 Obstacles and barriers are there to be overcome. Marcin Majewski, who during the merger of the organizations tried to meet all expectations and created completely new systems in such a way that no one would feel the big changes, found that out.
Marcin joined the organization 4 years ago, starting with an internship in conventional sales channels. Today he deals with sales analysis, prepares reports, sets sales plans for regional managers and works closely with the IT area in the development of reporting tools. At the time of the merger, he acted as a unique communications spokesperson. As he recalls, he felt comfortable about it because he knew how important it was to support and outline a good direction for internal communications.
Shared goals of one company
One visible change after the merger process is collaboration. Aleksandra notes that when the merger process began, the employees of the two companies thought and did things on a You-Us basis. "Now we say WE and it is based on the fact that it does not matter who comes from which organization, because today we have common goals. We're learning to work together all the time and it's starting to become more and more apparent." After all, we are all a team that plays toward the same goal.
The specifics of the other company
For Marcin, getting to know and getting into the specifics of the other company was by far the most difficult part of the whole merger process. "I was getting to know the new structures and I had the impression that it was necessary to find some kind of golden mean to know how to combine them," Marcin recounts. He found technical issues very important. "We still put some things together manually today, such as reporting and analysis, they are mashups from the two organizations," he adds. This is a result of the fact that from the technical side not everything has been connected yet, and it is a very important element of the process, which affects daily work.
We were getting to know the people and the processes, which required a huge commitment. A merger is building a new company, and I felt at every stage that change was needed.

Light at the end of the tunnel 
It took a lot of hard work to make the process work. For Aleksandra the visible results were the biggest motivator. She emphasizes that it was good to observe the changes and progress of the successive stages.  "It gave us satisfaction and a feeling that the endless meetings and a lot of extra work were not in vain. We were getting to know the people and the processes, which required a huge commitment. A merger is building a new company, and I felt at every stage that change was needed." Teamwork is the key to success. 
Optimism - the road to success 
"I feel good in the new company," Marcin says frankly. As he says: "My team is harmonious, although of course we needed some time to get to know each other. We also had a little team building trip, we could get to know each other, we had a bowling outing," he enumerates. This gave them the opportunity to get to know each other personally, when they could talk about other topics than just the company. 
"The first few months were spent getting to know people and their competences. But we are now past the team integration. It certainly helped me to find myself in the new organization and now I feel that I belong to one company," Marcin continues. 
Important path and challenges 
The change after the merger process is in the size and the way we operate in the new organizational structure. "Today we have common databases, we operate with the same file logic, we have the same names, although in the area of finance, it is difficult to avoid using the old names. We say exAXA and exUNIQA because we are still combining different accounting systems, but ultimately we aim for one," enumerates Aleksandra. The changes also include a new invoice processing system derived from AXA. Another challenge was to build the budget in the merged organization taking into account synergies and integration. Creating a new cost allocation model is still a completely different challenge. "Now we have to look at the figures differently and it's starting to dawn on me that big numbers are not a bug, but the combined organization," she continues with a smile. 
Not without big challenges 
Marcin's biggest challenge was to create a reporting system that would meet the expectations of people from both companies. "There were different habits, people wanted to get what they already knew. That's why we created a system that had to be the golden mean, so that there was something nice for everyone." 
I am in the right place 
Today, Aleksandra is very comfortable within the company. It was difficult, but all along she saw her future in the organization and believed in the meaning of her work. "I just had to accept the change," she continues. "I aspired to build a new organization. The position itself was not the most important thing to me." 
Marcin is satisfied with the results of his work, although a lot remains to be done. "But it was nice to meet new people and a new team," he adds with a smile.