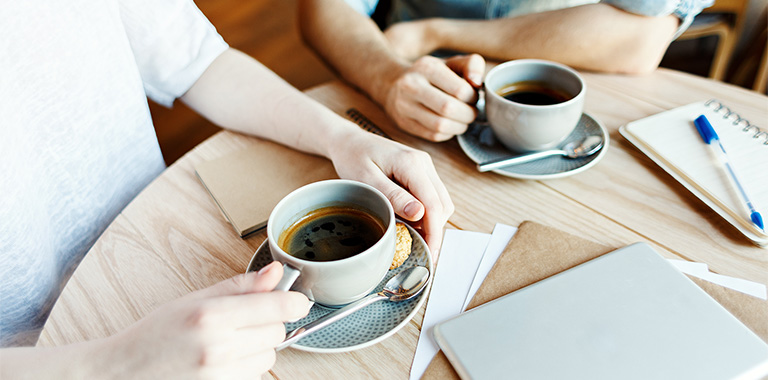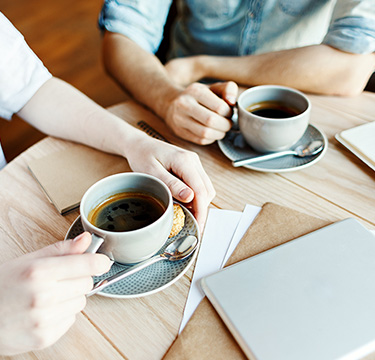 Group & Business
UNIQA and AXA, a strong team: An interview with Vinzenz Benedikt
●
06.09.2021
●
5 minutes reading time
Exciting times ahead: AXA in Poland and Czech Republic/Slovakia joins the UNIQA family. A brief conversation with Vinzenz Benedikt, the man behind the acquisition. Why was it the right choice for UNIQA and why did the most important task begin after the deal was done?
A company is a curious thing. You can feed it and water it, and it might still not come out right. Throw two companies in the mix, and things start getting really complicated. That's where Vinzenz comes in. 
Vinzenz is Head of Mergers and Acquisitions at UNIQA, M&A in short. His job is to find interesting insurance companies for UNIQA to acquire, then pursue a successful transaction, and lastly make sure that the new company integrates well into the larger UNIQA structure. That is anything but easy – and can quite literally decide the future of the entire organization. After all, a well-timed, intelligent acquisition makes a company stronger and more fit for the future.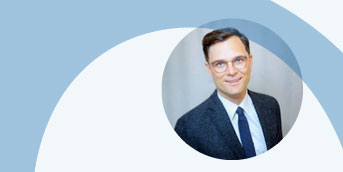 In fall 2019, a new opportunity for UNIQA arose, namely to acquire subsidiaries of AXA in Czech Republic/Slovakia and Poland. In February 2020 after a very competitive process, UNIQA and AXA agreed on a deal – ahead of a number of competitors. That was anything but luck: "We signed the deal because we had the right attitude: we were humble but at the same time very professional and had efficient decision-making processes," Vinzenz explains. 
It certainly helped that UNIQA had already set its sights on AXA for a long time, with concrete efforts since 2017. Once the opportunity for a purchase became apparent, the entire company was ready to strike: Everyone was well-prepared and so finally the top management was able to get the full backing from the supervisory board. The full commitment of the top executives and the supervisory board was an important advantage, because it helped us in the negotiation process to get quick decisions.
After all, every acquisition has inherent risks: "At the first glance it's always less risky for executives not to pursue such a deal," Vinzenz says, "but then we might miss an important long-term opportunity." It takes managerial courage to take controlled risks to develop the company and make it fit-for-future. The UNIQA executives analyzed the transaction closely, convinced themselves that it was the right way forward and are standing fully behind the acquisition.  
The strategic reasoning was clear: UNIQA grows in its core markets in Central Europe, wins an additional five million customers and 2,100 employees, and benefits from the digitization expertise of the newly bought firms. All of that aligned perfectly with the corporate strategy "UNIQA 3.0".


We weren't going in there with the attitude 'we bought you, now we integrate you'. Instead, the motto was 'better together'. We sought clear communication at eye level with the AXA employees.
Integration is what makes it or breaks it
Even when it was clear that the deal was done, the work was not over. The first stage of M&A is the transaction, the second is integration: Turning two separate entities into one coherent company, one team. That is where Vinzenz admits the biggest challenge lays: Especially from the side of the acquired firms, there is considerable uncertainty. "You are nervous what happens now. Whether you will keep your job, whether your situation will get worse." Tackling these uncertainties the right way was what would make or break the whole operation.  
Vinzenz explains his approach: "We weren't going in there with the attitude 'we bought you, now we integrate you'. Instead, the motto was 'better together'. We sought clear communication at eye level with the AXA employees, set up working groups consisting of staff from both sides, and made sure that all decisions were transparent. This way we generated trust and support from the new AXA staff." 
How did COVID-19 impact the integration?
On the one hand, the pandemic did not derail the acquisition - in fact, UNIQA pushed full-steam ahead, and we were able to reach all targets in – or even ahead of time. On the other hand, it did make the process of integration more difficult. After all, nothing can fully replace personal contact, especially when it comes to bringing together two distinct corporate cultures. The goal is for everyone to feel as one team, Vinzenz stresses, and that is easier when meeting in person. Nevertheless, he is impressed by how well UNIQA and the AXA subsidiaries adapted to the situation and made the integration work. 
As of summer 2021, the first stage of the integration has been finished. Many divisions and employees are now tasked with furthering it, until UNIQA and the AXA subsidiaries have truly become one entity and one team. For Vinzenz, the job is mostly done at this stage. Getting to this point took a lot of work. As he puts it, it was a "very challenging and intense time for everyone involved" - but also great fun, as it meant working with many different people, from different companies and different countries. For a task such as this one, Vinzenz gladly put in some extra hours. 
Thinking back, Vinzenz remembers a lot of memorable and emotional moments. His favourite one was seeing the new re-branding campaign, where the UNIQA and AXA logos were merged into one. That made him realize once again just how much the two firms had already achieved together. Another particularly beautiful phase was the birth of his second daughter. That, he admits, has little to do with M&A integration – but there's a life outside of work, after all.