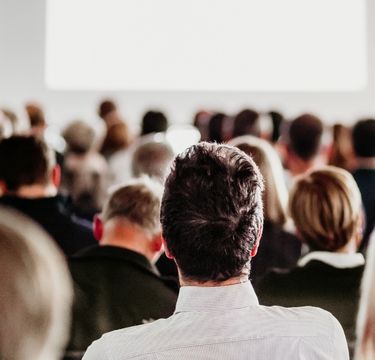 People at UNIQA
Culture change at UNIQA: Everyone is invited to get involved
●
01.03.2023
●
6 minutes reading time
An interview with Jacqueline Go, Head of Culture Office.

In 2021, UNIQA set the course to actively shape its company culture with a Group-wide culture survey and the establishment of a Culture Office. The target culture, which was defined based on the survey, and which is to be anchored in the entire Group, is characterized by the UNIQA 3.0 programme for the future. This target culture is aligned with the company strategy  and supports employees in their personal development as "Inspiring Coaches". We spoke to the Head of the Culture Office Jacqueline Go about how a company culture becomes tangible, what UNIQA is doing differently to implement the transformation, and whether culture change can be measured at all.
You lead the Culture Office at UNIQA. What are your tasks?
The Culture Office is the central contact point for the culture topic within UNIQA. We see our role primarily in orchestrating the culture transformation and supporting all departments and countries with our expertise. Our core tasks include defining a culture transformation strategy and developing culture initiatives in line with the UNIQA 3.0 Future Programme. These initiatives include, for example, Experimentation & Storytelling Journeys and various culture workshops.
We strongly believe that driving culture change is the joint responsibility of all employees – for this we count on every single colleague to contribute. Only if each person contributes to improvement and change, can we anchor and exemplify our target culture and company values in the long term.
What is a company culture? And why do you think it is so important to change it at UNIQA?
If we ask ten people what culture means to them, we will probably get ten different answers. That's because culture is perceived and understood individually. For us, however, company culture is much more than just a gut feeling. It is reflected in our convictions, ways of behaving and thinking, and is shaped by the shared norms and values of our organization. At the same time, it provides orientation for us employees – for how we behave towards each other and for the way we can solve problems. After all, we will only be able to successfully master the many challenges facing us if we act in accordance with our Guiding Principles and work closely together. 
We live in times of rapid change to which we must adapt. A strong company culture is a real competitive advantage and the basis for achieving our economic goals. Therefore, we want to shape and mold a culture that best supports us in the implementation of our UNIQA 3.0 strategy and helps us to be successful. We are committed to embracing this change because we are convinced that the culture that got us here is not the same one we need for the future.
An important driver for culture change is the managers. However, corporate culture is often only prescribed by them. Is that different at UNIQA?
I see the managers as the most important lever for our culture change. At UNIQA, we expect them not just to demand culture change or to talk about the target culture, but to exemplify the desired values and behaviors themselves and in so doing, to "walk the talk". In this way, they can directly influence the behavior of the employees and thus the culture. However, this can only be achieved if managers are aware of their responsibility and act accordingly. That is why we invite them to our Experimentation & Storytelling Journeys. During these journeys, they translate the target culture into action through their experiments and can try out new behaviors right away.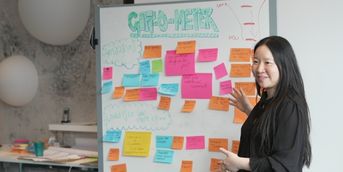 What is the change strategy? How are you driving culture change?
The development of a change strategy for culture change requires a holistic approach that combines our UNIQA 3.0 programme for the future with our culture initiatives. With the help of a group-wide culture survey in 2021, we first ascertained what culture we have in the company. Based on this survey, the Guiding Principles were harmonized with the target culture. Our target culture is one which is future-ready, where people feel encouraged to take responsibility, take initiative and collaborate beyond conventional boundaries; where we take action and mistakes are allowed. The idea of "customer first" is always at the center.
About a year ago, we started to train internal employees as UNIQA Culture Trainers within the framework of our innovative and new train-the-trainer programm. Our Culture Trainers learned how to  support colleagues in solving everyday challenges in their personal work environment and in their own department through our so-called Experimentation & Storytelling Journeys as well as Culture Hack Workshops. As more and more colleagues get involved in these initiatives, we start to successfully drive a company-wide movement.
This year we are also starting to redesign our employee experience processes, such as the onboarding process, so that it is in line with the target culture.
So, the Experimentation & Storytelling Journeys are about experimentation. What exactly is it about?
A company culture cannot be changed overnight; it can only happen in the long term. At UNIQA, we want to establish a culture in which employees can take more responsibility and have greater opportunities to help shape things. To achieve this, we need to change old habits in order to create new experiences and convictions. The best way to do this is by getting into action and experimenting. Because experiments – whether they work or fail – provide us with valuable insights. Therefore, we have developed the Experimentation & Storytelling Journeys. In workshops and coaching sessions, participants try out solutions to daily challenges with the support of trained UNIQA Culture Trainers and thus improve their working environment. Because by solving problems independently, new experiences can be created, and skills learned in small steps. And when employees change their behavior based on new experiences, the company culture also changes in the long term.
As you say yourself, a culture cannot be changed overnight. Is there a guideline for how long a transformation usually takes?
No, there is no guideline for the duration of a successful transformation. Culture change needs staying power and a lot of consistency. It is a continuous process. 
Moreover, our values – the Guiding Principles – are not just something we say. We can only achieve our target culture if we really take them seriously. Take 'integrity', for example, which means keeping our promises. Living that every day in every situation is a very challenging task. The same goes for taking responsibility and learning from mistakes. All this is not easy, and it is a new challenge, which we must face every day. 
A strong company culture is a real competitive advantage and the basis for achieving our economic goals. Therefore, we want to shape and mold a culture that best supports us in the implementation of our UNIQA 3.0 strategy and helps us to be successful.

Are you already seeing the first successes of the initiative? Can culture change be measured at all?
Yes, we are already seeing the first successes: more than 1,000 employees from 14 countries actively participated in shaping our corporate culture in 2022. We have also received very positive feedback (4.5 out of 5 stars) from our colleagues on our workshops. And we have even received external recognition with a total of three awards at the Austrian HR Award and the Business Culture Award in London. All these are important milestones on our way.
A culture change is successful when it has a long-term impact on business results. Measuring this is of course difficult. Our target culture was defined based on our corporate strategy. This means that we firmly believe that behavior in line with our Guiding Principles will optimally support us in implementing our business strategy. With the help of culture surveys, we will be able to measure the first concrete and perceptible changes.
What do you think are the biggest challenges in changing the corporate culture?
Some habits and deeply rooted values are often very stubborn and difficult to change. Therefore, changing behaviors is in itself a very big challenge. Our culture change can only succeed if as many colleagues as possible are willing to break up old patterns, allow changes and establish new structures. Furthermore, we should all have the same target culture in mind and develop it in the same direction. The new culture must be anchored in everyone's minds and lived by everyone – from the board to the managers to the employees.
What happens if the change fails?
In our fast-moving world, we must be able to react flexibly to new challenges. That is why we need a culture at UNIQA that is ready for this. A culture that is ready for the future is also an important factor for employer attractiveness. The culture change therefore requires a rethink at all levels of the company. If we fail in this, we will not be optimally prepared for the working and economic world of the future. It is therefore even more important that we pull together across all divisions and national borders. Then, we will be successful in the end. 
Personal details:

Jacqueline Go has been working at UNIQA since 2019 and has been Head of the Culture Office since 2021. She studied Strategy & Transformation as well as Economic History and worked in Sustainability Strategy for five years in her home country of Canada. The opportunity to make a difference and to follow a vision together and strategically with people is the greatest motivation for her in her job.