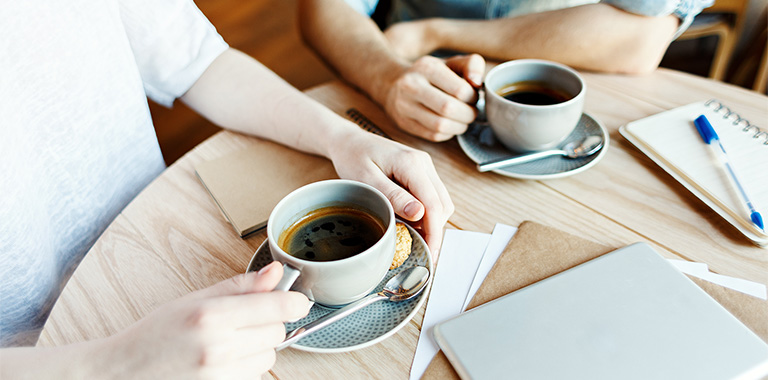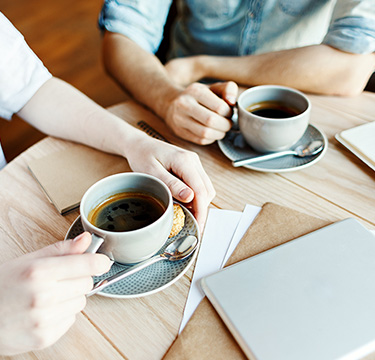 Sustainability & Society
Diversity at UNIQA: A virtual coffee with Ulrike Kienast-Salmhofer
●
15.03.2021
●
5 minutes reading time
Is diversity just a buzzword? Not for Ulrike Kienast-Salmhofer. We invited her to a virtual coffee. 
Someone who has been working at UNIQA for 27 years will have experienced the odd change. This is particularly true for Ulrike Kienast-Salmhofer. She has been an executive manager for a long time and most recently responsible for customer service and debt collection. Ulrike has been heading the Future of Work department since August 2020 and is as such our officer for inclusion and diversity. 
It is the first time that we have a role dedicated to diversity. But it was already on the cards: UNIQA has changed enormously over the past three decades. At the time diversity was not even a concept. 'Perhaps it was homogeneity that was the goal', muses Ulrike. After all, the insurance industry was 'a house with a strong sense of tradition, and in Austria it was also a male domain. Diversity was somehow limited to visually impaired people working the switchboard', says Ulrike.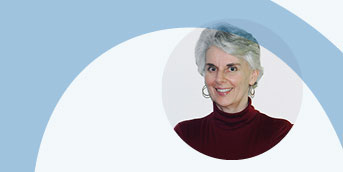 A positive look to the future  
However, the changing times and UNIQA's strong internationalisation have significantly contributed to the need for more diversity. And now it's Ulrike's job to ensure that the positive development continues. Is there really still so much that needs to change? 'A lot!' Ulrike assures us.  
She started the Diversity @UNIQA project in September 2020 and formulated guiding principles for the future. One focus is on the topics of gender, generations and internationality. She sees these as the main levers. But it shouldn't stop there: 'If you first open an organisation up to a topic, for example gender, which is easily measurable and affects all employees, then you clear the way for other topics, such as disabilities, or sexual orientations.'
If you first open an organisation up to a topic, for example gender, which is easily measurable and affects all employees, then you clear the way for other topics, such as disabilities, or sexual orientations.
Three conditions for successful diversity
Get a bit of diversity and all's well? Unfortunately it doesn't work that way. Ulrike has identified three important conditions for diversity to actually work:
Not just a catchphrase: It is important that diversity does not degenerate into a mere buzzword. 'I definitely see this danger', she explains, 'because companies feel pressure from society to act and want to react to it with 'fig leaf campaigns'. It is all the more important that diversity is actually lived. Ulrike is working on not only 'writing the topic on posters, but anchoring it in the concrete processes and procedures within the company. Diversity should be integrated into day-to-day actions and decisions.'


Climate of inclusion: Nothing is gained with a diverse workforce alone. 'Diversity alone can even slow down decision-making processes', says Ulrike. The benefits would only be evident if there was also a climate of inclusion: an atmosphere where everyone felt accepted and involved. She aptly sums it up: 'Diversity alone is not enough, the culture inside the organization also matters.' 


Measurability: Measurability is important so that diversity in the workforce, especially at management level, is positively received. Key figures make a topic more tangible and advantages more communicable, something Ulrike knows as a long-time manager. They also make it easier to set concrete goals and to react to successes or setbacks: 'To give more weight to the topic of diversity it is important that it is measurable.' 
Work or family 
Diversity is also a personal matter for Ulrike. As a wife and mother she had to realise 'that women too often have to choose between career and family.' This was a strong motivation for her to become active. 
She now knows 'that diversity is also important from a business point of view: it generates more ideas, innovation and growth, increases employee satisfaction, leads to better financial results and reduces operational risks. For a group like UNIQA, diversity is not a burden but a driver of success.' 
Ulrike also has a tip for UNIQA employees: 'Diversity and inclusion concern us all. Everyone can contribute to making the climate in the company more diverse. What helps is to deal with your own unconscious prejudices in a self-critical manner. Becoming aware of this and paying attention to it is an important first step in this direction. Then you quickly experience how enriching working together in a functioning, diverse team can be.' 
Dear Ulrike, thank you for your insight, and for your commitment!