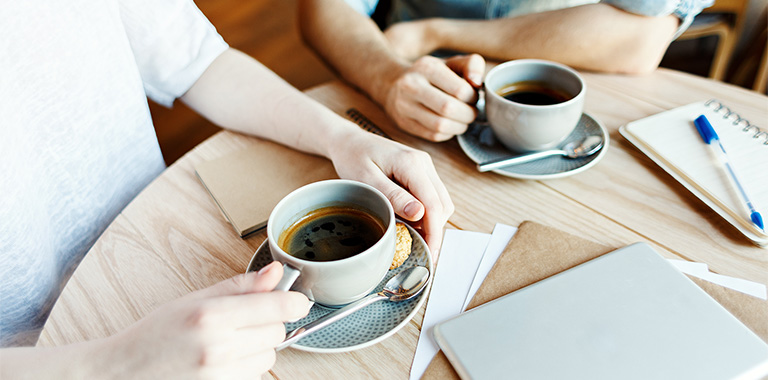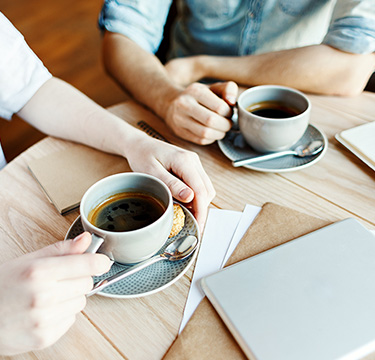 Sustainability & Society
Sustainability at UNIQA: A virtual coffee with Andreas Rauter
●
15.03.2021
●
3 minutes reading time
Sustainability counts at UNIQA. The man who ensures this is called Andreas Rauter. We invited him for a virtual coffee.
Andreas has been with UNIQA for 20 years and was the man for the figures for a long time. As Head of Group Finance, he was responsible for the Group's accounting. Today he is in charge of Sustainability, Ethics and Public Affairs and thus UNIQA's social responsibility. "The change of department may sound paradoxical at first, but it's not," Andreas explains and takes a sip of coffee.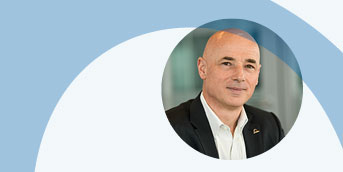 Andreas' main task is to anchor the topic of Sustainability in the core business. His time in UNIQA Finance gives him an advantage, because Andreas knows exactly how the Group's business works and where the levers for more Sustainability lie. As a financial expert, he gives the topic of Sustainability the seriousness it deserves. This is especially important when it comes to convincing decision-makers. Nothing with a hippie image: Andreas has good arguments and meaningful figures on his side.
He is personally driven by the question of how UNIQA can do more for society. "When you work for an insurance company, at some point you come to a question of meaning," says Andreas. "How good is what you actually do? And for whom is it good?"
Andreas replies: "As an insurance company, UNIQA has to play a big role in an ageing and urbanising society like the Austrian one. It's not just about paying out when a claim happens, but actively accompanying people's lives: If a customer has an accident, UNIQA should not only pay out, but also support and advise precisely in these - often difficult - life circumstances. Especially for older single people, UNIQA can thus fill an important gap as a companion."
Megatopic climate change
"It is important to think ambitiously," Andreas is convinced. "Insurance companies must have the future of the world and Europe in mind and act accordingly." What is one of the issues that will determine the future of the world? Climate change. "This mega issue requires UNIQA to quickly position itself competently. This has not only to do with idealism, but also with tough corporate strategy: climate is such a socially present topic these days that no company can afford not to make its contribution," Andreas elaborates.
For example, UNIQA no longer insures coal-based energy production and ensures that insurance products meet Sustainability criteria.
Climate is such a socially present topic these days that no company can afford not to make its contribution.
But Andreas' current favourite project is the operationalization of the climate targets. We ask what that means: "Behind the complicated wording is nothing more than finding out exactly how much CO2 UNIQA actually consumes. And not only the direct emissions of business operations, but also the indirect emissions that occur, for example, through investments. Once the company knows about this, it can also better control emissions." Andreas and UNIQA's goal: to achieve CO2 neutrality by 2040.
Of course, it is not always easy to bring about such a change. Andreas admits that it sometimes feels like a bit of "Sisyphean work" to make a large organization like UNIQA a Sustainability champion. 
But that's the job: to regularly take the topic of Sustainability in all its facets to the highest level and influence strategic plans. And then also convincing employees throughout the company that some plans or strategies need to be adapted.
Andreas is clearly optimistic: "There is a spirit of optimism in the company, there is no desire to slow down, delay or hinder. Instead, the management and employees want to take a clear social position. So full speed ahead to a more sustainable UNIQA that is at the centre of society. 
Dear Andreas, thank you for your time and your commitment!