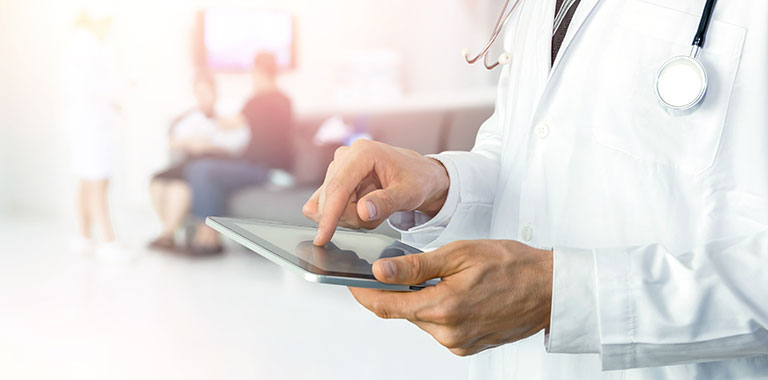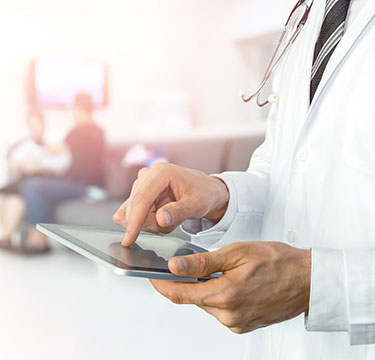 Innovation
UNIQA in CEE region: Innovative health insurance solutions
●
06.04.2023
●
5 min reading time
Taking care as we do of a community of 16 million people in 18 countries, we consider it our mission as inspiring coaches to improve the lives of our customers and their loved ones with innovative products and services that directly benefit them and can often be a daily asset to their lives, particularly in the areas of health and prevention.
Our promise is not only to prevent the consequences of illness, damage, and loss but also to improve health and well-being. Like many other fields of our lives, the new technologies and digitalization's trends significantly impact healthcare products and services and the whole insurance business. 
In cooperation with local medical management providers, UNIQA companies in the CEE region have developed innovative healthcare insurance solutions in recent years. Read more about the unique services from some of them. 
Austria: A few steps to the doctor  
UNIQA in Austria is the market leader of private health insurance and offers a wide range of health insurance products and services for every age category. A network of several partners and medical services providers, incl. hospitals, enables the company to offer first-class medical care. 
The private health insurance product of UNIQA called Acute Care was launched in Vienna in 2017, followed by other provinces. The eedoctors application as an additional service to this insurance type has been available since November 2020. 
What is unique about the services? In an acute case, immediate outpatient medical care is offered at Acute Care partners - at off-peak times such as evenings, nights, and weekends, without long waiting times. After consulting with UNIQA customer service by phone, the customer drives directly to the Acute Care partner in their neighborhood. A general practitioner awaits and provides initial care for patients on-site. Specialists are available for specific disciplines. This service is unique on the market. Since the beginning, more than 16,000 customers have taken out acute care. 
With Acute Care by UNIQA and the smartphone application eedoctors, the customers have the guarantee of fast first aid via video telephony. They can speak directly to a doctor without long waiting times, without needing a personal appointment, and independent of location. 
If preferring a personal appointment, there is still a possibility to get outpatient care without long waiting times in a private clinic within this product. A visit to an Acute Care partner is also possible if further clarification is still needed after the video consultation.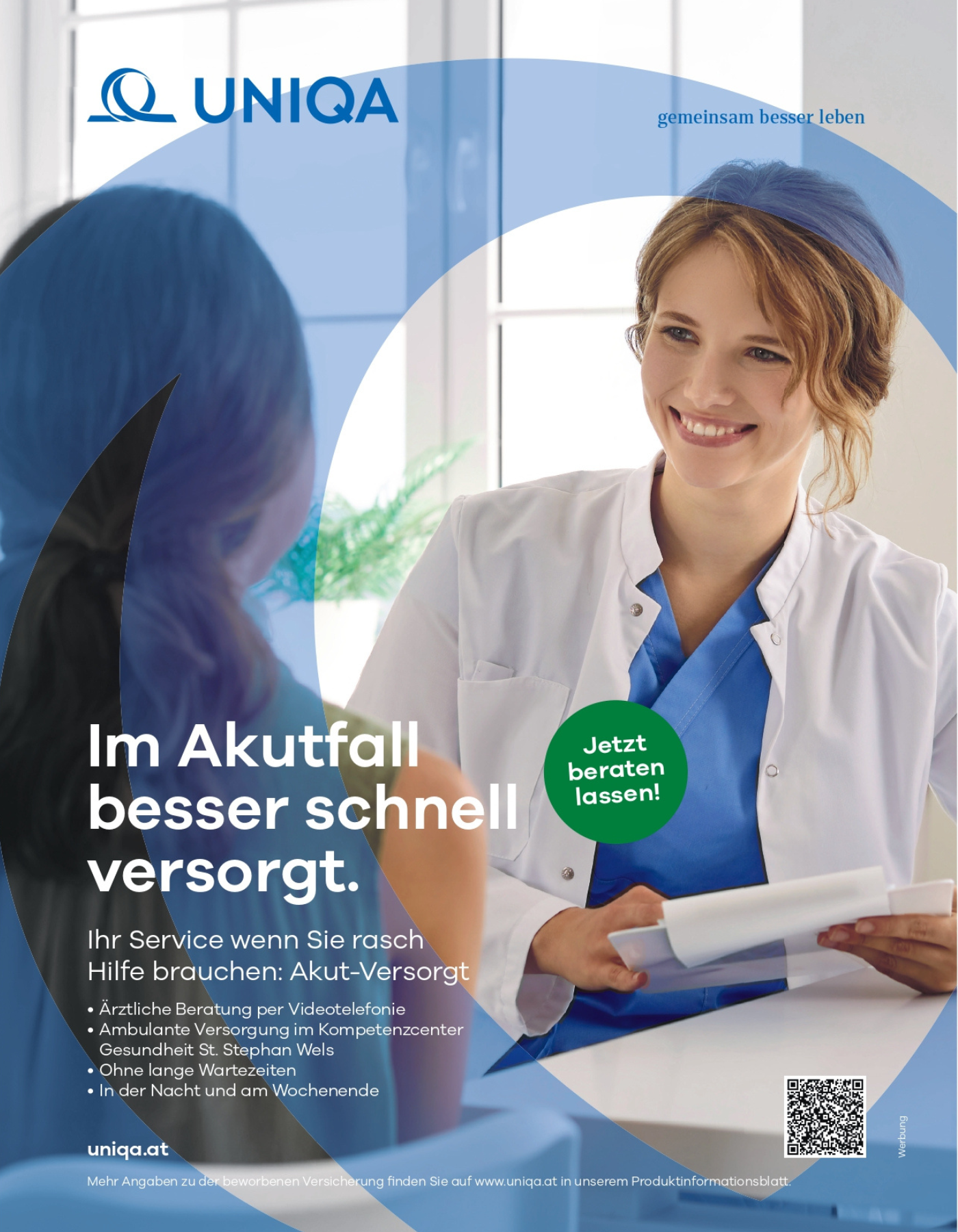 Bulgaria: Real health care in real time 
MedUNIQA is a modern solution for our health that greatly facilitates customers' access to the healthcare system and medical services in Bulgaria.  
In 2020, UNIQA Bulgaria launched and developed its telemedicine app, MedUNIQA which more than 50,000 customers use today. It was created for those who prefer to book consultations with a healthcare professional entirely online, to have a second opinion, or have a remote consultation without visiting a doctor's office. MedUNIQA is now available in English as an additional convenience for foreign customers in the country. The app's services are fully accessible from anywhere in the world. New functionalities such as real time comparison of medicine prices and keeping all private medical documents in one place are other benefits for app users. 
The first version of the application back in 2020 was launched with functionalities like online medical consultations available 24/7 and a digital health card for internal clients (replaced its plastic counterpart). In August 2021, the integration with the most popular platform for online booking doctors' appointments in Bulgaria – 'Superdoc' was done and has since been available directly via MedUNIQA. Then, in the spring of 2022, UNIQA Bulgaria joined forces with 'Aptechko' – a platform that allows users to research and compare the prices of medicines as well as find the nearest pharmacy that sells them.  
UNIQA Bulgaria and all other countries from SEE Region where UNIQA Group operates – Bosnia and Herzegovina, Croatia, Montenegro, and Serbia – have robust plans to continue digitizing their clients' solutions and simplify insurance products and services to fulfill the customers' needs.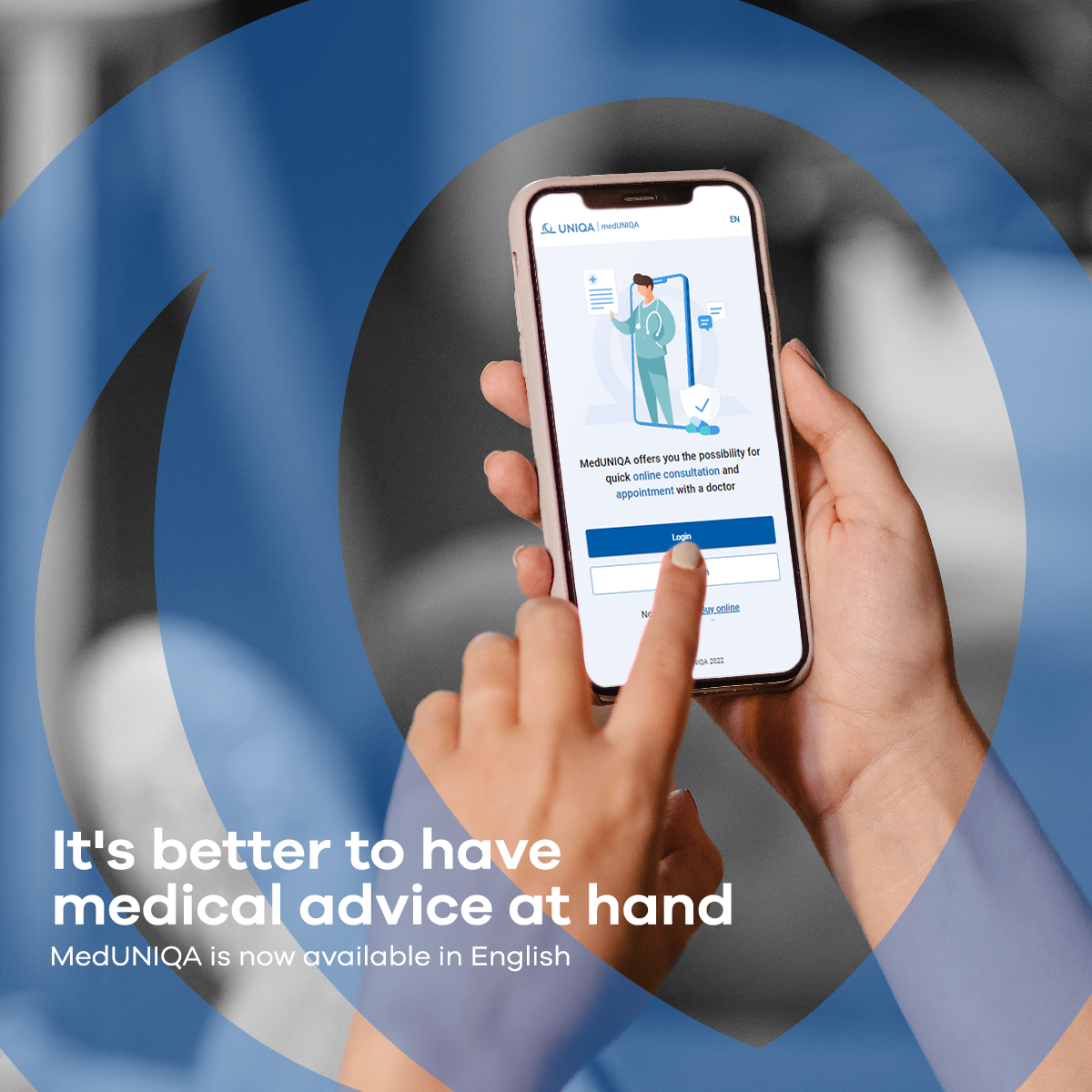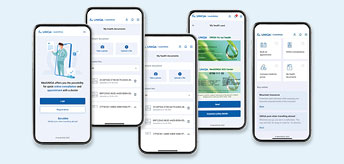 Albania: Better to have your doctor with you whenever you are​ 
In Albania, SIGAL UNIQA GROUP Austria is the market leader in the health insurance segment and the only company in the country that offers telemedicine service and critical illness insurance. In January 2020, the company launched a telemedicine product in Albania called TeleShëndet, also available in Kosovo. 
With TeleShëndet, customers can call a licensed doctor by phone or video at any hour of the day or night and be advised about any health concerns. There is also the possibility to upload and download medical records and medical card in real time and see appointment history and medical prescriptions. 
TeleShëndet can be bought online in several variations – for different age stages or family members. Customers with private health insurance in SIGAL UNIQA Group Austria can choose to have TeleShëndet included in their benefits and activate this service easily. Buying this service in bundles with travel, car, or home insurance is possible.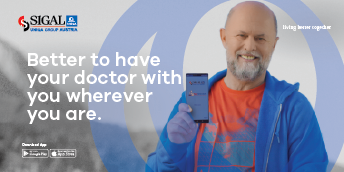 Romania: Health insurance for companies – benefits for employees 

UNIQA Asigurari S.A. as a member of UNIQA Group, has long years of experience and tradition in health insurance at an international level and a solid corporate position in the Romanian Market as well.   
Earlier this year, the company launched UNITeam MED, a new corporate health product dedicated to companies with ten or more employees. The fully modular benefits allow them complete flexibility to create tailored solutions based on employers, employees, and family members' needs.  
Through the collaboration with Premia Med, a local business partner, UNIQA Asigurari S.A. can provide access for each insured person to a personalized portal where they check the benefits scheme, schedule appointments, upload medical documents and check their claims history while still having more traditional option of using the dedicated contact center, if required.  
Switzerland: advanced telemedicine and digital health solutions  
UNIQA in Switzerland has been significant insurance provider since 1971 in the sector of international health insurance. UNIQA GlobalCare SA in Geneva has demonstrated its unique ability to manage tailor-made solutions for International Governmental Organizations and Non-Governmental Organizations and has deployed an extensive range of comprehensive insurance products for Swiss-based corporations. 
In 2016, UNIQA GlobalCare SA started a cooperation with medgate_, a Swiss digital health company, to provide advanced telemedicine and digital health solutions for their customers. Based on this cooperation, UNIQA can guarantee access to a doctor 24/7 via teleconsultation – phone, chat, mobile application, and worldwide service with complete medical treatment, including medical prescriptions. The service is available in four languages at any time, in other languages upon agreement.   
The collaboration was extended in 2021 with a Gatekeeping concept for specific customers, with essential cost-savings, and has since convinced further new customers. 
The number of consultations for mental health issues has increased since the pandemic. Therefore, UNIQA GlobalCare SA is considering extending its services and finding a suitable solution to meet customers' demands.